SEDA Dúo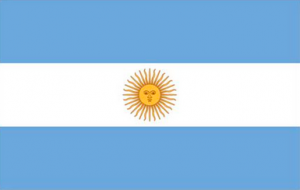 SEDA Dúo
Integrado por el pianista Daniel Godfrid y el guitarrista Sebastián Espósito, el dúo se formó en 2013. Desde entonces han realizado producciones artísticas —que les valieron dos Premios Gardel—, conciertos y colaboraciones con artistas nacionales e internacionales y música para cine.
Producto de ese intenso trabajo conjunto, es su primer trabajo discográfico SEDA en vivo en el CCK, / Acqua Records.
El dúo cuenta con un repertorio amplio y diverso, centrado en la música popular argentina (clásicos del tango y del folklore) y en composiciones propias escritas especialmente para esta formación. Desarrollan así una propuesta musical potente y sutil, en la que el trabajo instrumental se destaca a la par de los arreglos originales y de nuevas composiciones.
EL DISCO
SEDA en vivo en el CCK es el registro del concierto que el dúo realizó dentro del programa "Música Argentina para el Mundo", el 28 de enero de 2022, en la Sala Argentina del Centro Cultural Kirchner, y que posteriormente fue emitido por la TV Pública.
Este material no fue concebido como un álbum desde el inicio, sin embargo, el impacto que generó en el público los llevó a emprender el camino para convertirlo en un disco, con una energía especial que sólo se puede conseguir con un material en vivo.
El repertorio está integrado por obras de grandes compositores del repertorio popular argentino: Carlos Gardel, Juan Carlos Cobián, Atahualpa Yupanqui y Francisco de Caro; además de composiciones propias: "Despedida" y "Chacarera" de Daniel Godfrid, "Del 48" y "24 de marzo" de Sebastián Espósito.
Cuenta con la participación  especial de Lidia Borda como artista invitada, quien brinda una exquisita interpretación del tango "El último café".
El repertorio registrado es el resultado de años de trabajo, improvisaciones sobre el tango, el folklore y piezas escritas para el dúo. Godfrid y Espósito afirman: "La selección de temas es producto del amor por nuestra maravillosa música, nuestros compositores y autores; a modo de homenaje y de reinterpretación de semejante obra. La pasión por los sonidos de nuestro país, la búsqueda constante de horizontes novedosos dentro de lo popular, de composiciones originales, con una identidad propia y toda la sutileza que demanda un repertorio profundamente argentino: todo eso es SEDA y ha quedado registrado, con el calor del vivo, en su primer disco".
SEDA en vivo en el CCK es el piano de Daniel Godfrid en diálogo con la guitarra de 8 cuerdas de Sebastián Espósito, sonando en una sala de inmejorables condiciones técnicas y acústicas y gracias al extraordinario staff del CCK. Luego, el material pasó por un proceso de mezcla y masterización y va directo a integrar un lugar de perdurabilidad dentro de nuestra música popular.
ENLACES:
DANIEL GODFRID
Destacado pianista, compositor, arreglador y productor argentino. Trabaja junto a Lidia Borda desde el año 2004, como arreglador, productor e intérprete; con quien colaboró en la realización de cinco discos (2 premios Gardel) y un EP a dúo llamado TRIP.
Formó parte de la Orquesta Escuela de Tango bajo la dirección del maestro Emilio Balcarce. Colaboró junto al armonicista Franco Luciani en un dúo con el que grabó el disco Armónica y tango (2006) y luego Franco Luciani trío (2012),
De larga y variada trayectoria dentro del tango, realizó numerosas presentaciones nacionales e internacionales de forma solista y también junto a orquestas diversas y artistas destacados del ambiente tanguero y folklórico argentino. Compuso música para películas y es, además, un destacado maestro de piano en los principales conservatorios de la ciudad y de la Provincia de Buenos Aires.
SEBASTIÁN ESPÓSITO
Guitarrista, compositor y productor argentino. Colaboró con grandes artistas nacionales como León Gieco, Abel Pintos, Pedro Aznar, Lidia Borda, Roxana Amed, Dolores Solá, Leo García, Dúo Pimpinela, Natalie Pérez, Gabo Ferro, Rodolfo García, Emilio del Guercio, Yusa, entre otros.
Desde el año 2008 forma parte de la productora TwinsMusic como Director Musical. Realizó músicas para teatro y cine: "Yerma" (Teatro Nacional Cervantes), "Babilonia, "Sueños", "Antígonas", "La corporación", "Artistas del Reciclaje ", "Músicos de la calle", "Socios x accidente", "Pinamar" (junto a Daniel Godfrid).Algunos de los discos que grabó: "Sin Cabeza" (Esposito-Delgado), "Cliché" (Moguilevsky- Esposito), "La Hora del Gallo" (S. Esposito), entre otros.
En el ámbito de la música publicitaria ganó destacados premios internacionales.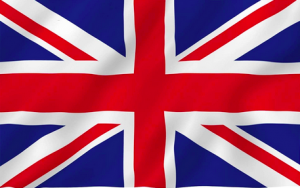 SEDA Duo
With Daniel Godfrid in piano and the guitarist Sebastián Espósito, the duo was formed in 2013.
Since then they have made artistic productions —winning two Gardel Awards—, concerts and collaborations with national and international artists and music for cinema.
Product of that intense joint work, it is their first recording work SEDA en vivo en el  CCK / Acqua Records.
The duo has a wide and diverse repertoire, focused on Argentine popular music (tango and folklore classics) and their own compositions specially written for this formation.
In this way, they develop a powerful and subtle musical proposal, in which the instrumental work stands out along with the original arrangements and new compositions.
SEDA live at the CCK is the record of the concert that the duo performed within the program "Música Argentina for the World", on January 28, 2022, in the Argentina Auditorium of the Centro Cultural Kirchner, and which was later broadcast by TV Publica.
This material was not conceived as an album from the beginning, however, the impact it generated in the public led them to embark on the path to turn it into a record, with a special energy that can only be achieved with live material.
The repertoire is made up of works by great composers of the Argentine popular repertoire: Carlos Gardel, Juan Carlos Cobián, Atahualpa Yupanqui and Francisco de Caro; In addition to his own compositions: "Despedida" and "Chacarera" by Daniel Godfrid, "Del 48" and "24 de marzo" by Sebastián Espósito. It has the special participation of Lidia Borda as a guest artist, who offers an exquisite interpretation of tango " The last coffee".
The registered repertoire is the result of years of work, improvisations on tango, folklore and pieces written for the duo. Godfrid and Espósito affirm: "The selection of songs is the product of love for our wonderful music, our composers and authors; as a tribute and reinterpretation of such a work. The passion for the sounds of our country, the constant search for new horizons within the popular, for original compositions, with their own identity and all the subtlety that a profoundly Argentine repertoire demands: all of this is SEDA and has been recorded, with the live heat, on their first album".
SEDA live at the CCK is Daniel Godfrid's piano in dialogue with Sebastián Espósito's 8-string guitar, playing in a room with excellent technical and acoustic conditions and thanks to the extraordinary staff of the CCK. Then, the material went through a mixing and mastering process and goes straight to integrate a lasting place within our popular music.
DANIEL GODFRID
Outstanding Argentine pianist, composer, arranger and producer. He has been working with Lidia Borda since 2004, as an arranger, producer and performer; with whom he collaborated in the production of five albums (2 Gardel awards) and a duet EP called TRIP He was part of the Tango School Orchestra under the direction of maestro Emilio Balcarce. He collaborated with harmonica player Franco Luciani in a duo with whom he recorded the album Armónica y tango (2006) and then Franco Luciani trio (2012). With a long and varied career within tango, he made numerous national and international solo performances and also together with various orchestras and outstanding artists of the Argentine tango and folk scene. He composed music for films and is also an outstanding piano teacher at the main conservatories in the city and in the Province of Buenos Aires.
SEBASTIÁN ESPOSITO
Argentinean guitarist, composer and producer. He collaborated with great national artists such as León Gieco, Abel Pintos, Pedro Aznar, Lidia Borda, Roxana Amed, Dolores Solá, Leo García, Dúo Pimpinela, Natalie Pérez, Gabo Ferro, Rodolfo García, Emilio del Guercio, Yusa, among others. In 2008 he is part of the TwinsMusic production company as Musical Director. He made music for theater and cinema: "Yerma" (Cervantes National Theater), "Babilonia, "Sueños", "Antígonas", "La corporación", "Artistas del Reciclaje", "Músicos de la calle", "Socios x accidente" , "Pinamar" (together with Daniel Godfrid). Some of the albums he recorded: "Sin Cabeza" (Esposito-Delgado), "Cliché" (Moguilevsky-Esposito), "La Hora del Gallo" (S. Esposito), among others. In the field of advertising music, he won outstanding international awards.
LINKS: