Escalandrum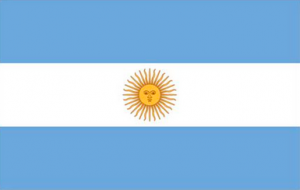 ESCALANDRUM
Daniel "Pipi" Piazzolla ,batería; Nicolás Guerschberg, piano; Mariano Sívori, contrabajo; Gustavo Musso, saxo alto y soprano; Damián Fogiel, saxo tenor y Martín Pantyrer, clarinete bajo y saxo barítono.
Juntos desde 1999 con su formación original, con más de cuarenta países recorridos y once discos editados, estos verdaderos embajadores de la música argentina en el mundo son poseedores de un gran reconocimiento de prensa y público, tanto por su original sonoridad como por su poderosa actitud en el vivo.
Sus integrantes son aclamados músicos con frondosas carreras en su haber. Escalandrum fue distinguido en 2002 como grupo revelación por los diarios Clarín y La Nación, y en 2005 por la Fundación Konex como una de las cien figuras más destacadas de la última década de la Música Popular Argentina.
En 2008 fue el grupo invitado de Dave Holland en nuestro país. En 2010 realizó varias giras internacionales y fue el primer artista argentino invitado a participar del Bridgestone Music Festival de San Pablo, Brasil. En 2011 fue nominado al Grammy Latino compartiendo terna con Chick Corea y Al Di Meola.
En 2012 fue ganador del Premio Gardel de Oro (máxima distinción de la industria musical argentina) y del Premio Gardel al Mejor Album de Jazz (por su disco "Piazzolla plays Piazzolla"). En 2014 tocaron junto al ex Megadeth Marty Friedman. En 2015 recibieron el Premio Konex de Platino en Grupo de Jazz y participaron del Festival Grec de Barcelona (invitada: Concha Buika) así como en la Bienal Internacional de Río de Janeiro. En 2016 presentaron el disco "3001", grabado junto a Elena Roger y tocaron en el Festival Folk Arts Internacional de China. En 2017 lanzaron "Sesiones ION – Obras de Mozart y Ginastera" con aclamada repercusión de público y prensa.
Asimismo, participaron del Festival Internacional de Jazz de Ciudad del Cabo, del Festival Internacional de Montreal, del Festival Grec Barcelona, del Festival Worldsotck París, del Festival Oslo World Music y realizaron una gira por Israel. En 2018, presentaron "Studio2", disco grabado en los estudios Abbey Road de Londres.
En el 2019 celebraron sus veinte años de vida con importantes conciertos como el de LollaPalooza y el del Teatro Ópera. En este 2021, se encuentran abocados a presentar su disco número 14, "100". En homenaje al centenario de Astor Piazzolla.
ENLACES: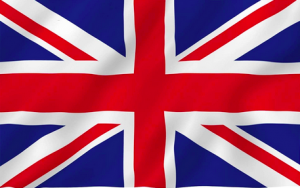 ESCALANDRUM
Together since 1999 with their original formation, with more than forty countries toured and eleven albums released, these true ambassadors of Argentine music in the world are holders of great recognition by the press and the public, both for their original sound and for their powerful attitude. live.
Its members are acclaimed musicians with prolific careers to their credit. Escalandrum was distinguished in 2002 as a revelation group by the Clarín and La Nación newspapers, and in 2005 by the Konex Foundation as one of the hundred most outstanding figures of the last decade of Argentine Popular Music.
In 2008 it was the guest group of Dave Holland In our country. In 2010 he made several international tours and was the first Argentine artist invited to participate in the Bridgestone Music Festival in São Paulo, Brazil. In 2011 he was nominated for a Latin Grammy, sharing a list with Chick Corea and Al Di Meola. In 2012 he won the Gardel de Oro Award (highest distinction in the Argentine music industry) and the Gardel Award for Best Jazz Album (for his album "Piazzolla plays Piazzolla").
In 2014 they played alongside former Megadeth Marty Friedman. In 2015 they received the Platinum Konex Prize in Jazz Group and participated in the Barcelona Grec Festival (guest: Concha Buika) as well as in the Rio de Janeiro International Biennial. In 2016 they presented the album "3001", recorded together with Elena Roger and played at the China International Folk Arts Festival.
In 2017 they launched "ION Sessions – Works by Mozart and Ginastera" with acclaimed repercussions from the public and the press. They also participated in the Cape Town International Jazz Festival, the Montreal International Festival, the Grec Barcelona Festival, the Worldsotck Paris Festival, of the Oslo World Music Festival and toured Israel. In 2018, they presented "Studio2", an album recorded at Abbey Road studios in London. In 2019 they celebrated their twenty years of life with important concerts such as LollaPalooza and the Opera House. In this 2021, they are doomed to present their album number 14, "100". In homage to the centenary of Astor Piazzolla.
LINKS: