Adrián Iaies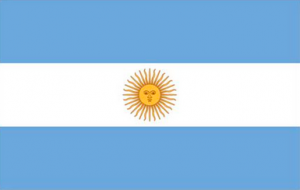 ADRIAN IAIES SOLO PIANO / ROUND MIDNIGHT Y OTROS TANGOS
Gracias a su singular sensibilidad y particular lectura de obras del tango argentino, la música popular nacional, y standards de sus compositores internacionales más admirados, produjo varios de sus trabajos más recordados y reconocidos, como Una módica plenitud, Cuando la lluvia dejó de ser sagrada (disco doble grabado en vivo en Café Vinilo) y Goodbye Solo Piano. 
"La relación de un pianista con su instrumento es de una intimidad muy potente cuando solo están ambos compartiendo reflexiones, evocando momentos y, a la vez, mirando hacia adelante.
Y me he llenado los dedos con los tesoros que nos legaron Monk, Bill Evans, Billy Strayhorn, Spinetta o Juan Carlos Cobiàn. Música que me ha permitido hablar de mi, contar algo de mi vida incluso más que tocar mis propias composiciones. El piano no solo ha hecho mejor mi vida. Mucho más que eso: le ha dado sentido."
Adrián Iaies
ADRIAN IAIES
Pianista, compositor, arreglador, productor discográfico, compositor para cine, docente.
Ex Director del Festival Internacional Buenos Aires Jazz (BAJAZZ) y de la Usina del Arte (CABA, Argentina).
Adrián Iaies, uno de los músicos más importantes de la música popular argentina y referente del jazz nacional.
Su prolífica producción discográfica, le ha valido elogios, premios y nominaciones en Argentina y en el exterior. Cuenta con cuatro nominaciones al premio Grammy Latino, un premio Konex de platino, un premio Clarín de oro al mejor músico de jazz 2002, y ha sido nominado varias veces al Premio Carlos Gardel para músicos argentinos.
Su discografía alcanza los 28 títulos a su nombre más numerosas colaboraciones con varios artistas de renombre.
Ex Director Artístico del Festival Internacional de Jazz de Buenos Aires  – BAJAZZ, da cuenta de una exquisita lectura de la escena y del repertorio popular Argentino desde una perspectiva jazzistica.
Ha realizado más de 250 conciertos en el extranjero, incluidas sus tres noches de SOLO PIANO en el Lincoln Center de Nueva York (abril de 2002), la actuación de su cuarteto en el Festival de San Sebastián (julio de 2002), en el Festival de Música del Mundo de Oslo (noviembre de 2005), Festivales de Jazz en Madrid y Barcelona (2006), Auditorio Ibirapuera y Ciclo Encuentros & Encuentros en San Pablo, Festival de Vancouver (2008 y 2010), concierto de consagración con su Tango Reflections Trio en la American Society from NY en octubre de 2008 y en el Metropolitan Teatro de la Ópera de Tel Aviv en octubre de 2009 y más recientemente en los festivales de jazz de Porto Alegre, Minas Gerais, la FIL Guadalajara y la Feria ARCO de Madrid.
ENLACES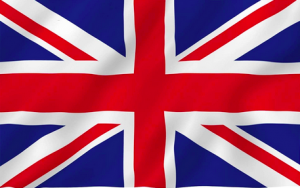 ADRIAN IAIES SOLO PIANO / ROUND MIDNIGHT AND OTHER TANGOS
Thanks to his unique sensitivity and particular reading of works of Argentine tango, national popular music, and standards by his most admired international composers, he produced several of his most remembered and recognized works, such as Una módica plenitud, Cuando la lluvia dejó de ser sagrada and Goodbye Solo Piano.
"The relationship between a pianist and his instrument is one of very powerful intimacy when only the two of them are sharing reflections, evoking moments and, at the same time, looking forward.
And I have filled my fingers with the treasures that Monk, Bill Evans, Billy Strayhorn, Spinetta and Juan Carlos Cobiàn left us. Music that has allowed me to talk about myself, tell something about my life even more than playing my own compositions. The piano has not only made my life better. Much more than that: it has given it meaning."
Adrian Iaies
ADRIAN IAIES
Pianist, composer, arranger, record producer, film composer, teacher.
Former Director of the Buenos Aires Jazz International Festival (BAJAZZ) and Usina del Arte (CABA, Argentina).
Adrián Iaies, one of the most important musicians in Argentine popular music and a benchmark for national jazz.
His prolific record production has earned him praise, awards and nominations in Argentina and abroad. He has four nominations for the Latin Grammy award, a platinum Konex award, a gold Clarín award for best jazz musician in 2002, and has been nominated several times for the Carlos Gardel Award for Argentine musicians.
His discography reaches 28 titles to his name plus numerous collaborations with various renowned artists.
Former Artistic Director of the Buenos Aires International Jazz Festival </ em>-BAJAZZ, he gives an exquisite reading of the scene and the popular Argentine repertoire from a jazz perspective.
He has performed more than 250 concerts abroad, including his three nights of SOLO PIANO at New York's Lincoln Center (April 2002), his quartet's performance at the San Sebastián Festival (July 2002), at the Oslo World Music Festival (November 2005), Jazz Festivals in Madrid</ em> and Barcelona (2006), Ibirapuera Auditorium and Ciclo Encuentros & Encounters in São Paulo, Vancouver Festival (2008 and 2010), consecration concert with his Tango Reflections Trio at the American Society from NY in October 2008 and at the Tel Aviv Metropolitan Opera Theater in October 2009 and more recently at the jazz festivals of Porto Alegre, Minas Gerais, FIL Guadalajara and the ARCO Fair in Madrid.
LINKS