Don Olimpio
Folklore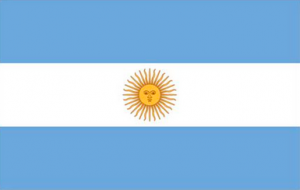 DON OLIMPIO
Octeto integrado por ​Nadia Larcher en voz, ​Juan Pablo Di Leone en flautas, Federico Agustín Randazzo en clarinete, Juan Manuel Colombo en guitarra, ​Diego Amerise en contrabajo, ​Agustín Lumerman en percusión, ​Milagros Caliva en bandoneón y ​Andrés Pilar en piano, arreglos y dirección.
Don Olimpio presentó en 2022, Vengo, nominado a los Premios Gardel 2023. Se trata del tercer álbum de estudio de la formación, íntegramente dedicado a convidar y celebrar las músicas de compositoras y compositores contemporáneos.
Don Olimpio explora tanto las posibilidades sonoras del ensamble como la singularidad interpretativa de cada uno de los integrantes, trabajando sobre un repertorio que incluye temas populares anónimos, de autores tradicionales, contemporáneos y composiciones propias. El resultado es una paleta sonora a la vez diversa y compacta, que pone luz sobre una herencia musical a veces desconocida y estimula un diálogo íntimo con la tradición musical argentina.
Con ​Mi fortuna (2019),​ su segundo disco, que recibió el P​remio Gardel 2020​ como "​Mejor Álbum Grupo de Folklore, Don Olimpio dió un paso más en la consolidación de la sonoridad que caracterizó al grupo desde sus comienzos. Un repertorio más ecléctico y heterogéneo que el abordado en ​Dueño no tengo (2017​), confirmó su aporte como uno de los ensambles folclóricos más destacados de la escena musical contemporánea.
En 2022 grabarán y editarán su tercer trabajo discográfico.
ENLACES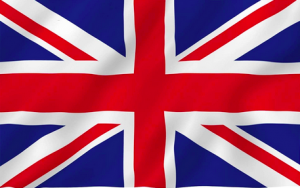 DON OLIMPIO

Octet composed of ​Nadia Larcher on vocals, ​Juan Pablo Di Leone on flutes, Federico Agustín Randazzo on clarinet, Juan Manuel Colombo on guitar, ​Diego Amerise on double bass, ​Agustín Lumerman on percussion, ​Milagros Caliva on bandoneon and ​Andrés Pilar on piano, arrangements and direction.
Don Olimpio presented Vengo in 2022, nominated for the 2023 Gardel Awards. It is the group's third studio album, entirely dedicated to inviting and celebrating the music of contemporary composers and composers.
Don Olimpio explores both the sound possibilities of the ensemble and the interpretive singularity of each one of the members, working on a repertoire that includes anonymous popular songs, traditional and contemporary authors and his own compositions.
The result is a sound palette that is both diverse and compact, which sheds light on a sometimes unknown musical heritage and stimulates an intimate dialogue with the Argentine musical tradition.
With ​Mi fortuna (2019),​ her second album, which received the Gardel 2020 Award for "Best Folklore Group Album, Don Olimpio took another step in consolidating the sound that characterized the group since its inception. A more eclectic and heterogeneous repertoire than the one addressed in ​Dueño no Tengo (2017​), confirmed their contribution as one of the most outstanding folk ensembles on the contemporary music scene.