Louise Jallu
Tango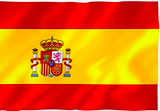 LOUISE JALLU
A comienzos de 2021 lanzó su trabajo PIAZZOLLA 2021, grabado en la Filarmónica de París, como homenaje al gran músico argentino, en el centenario de su nacimiento. Espectáculo en el que contó con la colaboración en piano de Gustavo Beytelman.
Louise Jallú, presentó el disco con su quinteto en innumerables salas y festivales de Francia y Europa. Y en Mayo 2021, en vivo en la Filarmónica de París.
Intérprete consagrada a pesar de su corta edad. Con más de 20 años de carrera desde su inicio en el renombrado conservatorio de Gennevilliers (Francia).
Louise, fue alumna de artistas consagrados como César Stroscio y Juan José Mosalini, quienes le transmitieron a la joven prodigio las cualidades artísticas para distinguirse en el cenáculo del tango: conocer su historia y dominar el instrumento, sin asumir un rol de mera imitadora.
Tocó con músicos de jazz como Claude Barthélémy y Claude Tchamitchian, sin olvidar al a Tomás Gubitsch. Estos últimos fueron invitados a participar en su ambicioso proyecto Francesita, un álbum doble que la reveló al gran público.
Louise Jallú, ganó el segundo premio de la categoría bandoneón solo del Concurso Internacional de Klingenthal (Alemania).
Fundó el Louise Jallu Quartet. Ganadora de la Fundación Jean-Luc Lagardère, Categoría Jazz & Música Clásica 2019.
ENLACES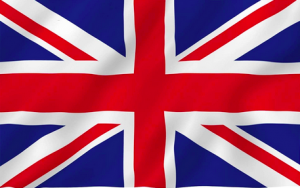 LOUISE JALLU
At the beginning of 2021, he released his work PIAZZOLLA 2021, recorded at the Paris Philharmonic, as a tribute to the great Argentine musician, on the centenary of his birth. Show in which he had the collaboration on piano of Gustavo Beytelman.
Louise Jallú presented the album with her quintet in innumerable venues and festivals in France and Europe. And in May 2021, live at the Paris Philharmonic.
Consecrated interpreter despite her young age. With more than 20 years of career since its beginning in the renowned conservatory of Gennevilliers (France), Louise was a student of consecrated artists such as César Stroscio and Juan José Mosalini, who transmitted to the young prodigy the artistic qualities to distinguish herself in the cenacle of tango: knowing its history and mastering the instrument, without assuming the role of a mere imitator.
He played with jazz musicians such as Claude Barthélémy and Claude Tchamitchian, without forgetting Tomás Gubitsch. The latter were invited to participate in her ambitious project Francesita, a double album that revealed her to the general public.
Louise Jallú, won the second prize in the solo bandoneon category of the Klingenthal International Competition (Germany).
She founded the Louise Jallu Quartet. Winner of the Jean-Luc Lagardère Foundation, Jazz & Classical Music Category 2019.
LINKS