SurdelSur Ensemble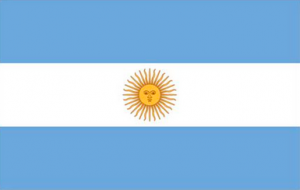 SURDELSUR ENSEMBLE
Guillermo Rubino, violín, dirección orquestal; Natalia Cabello, violín; Sara Tubbia Ryan, violín; Elizabeth Ridolfi, violín; Carla Regio, viola; Tomás Báez Domínguez, cello; Paula Pomenariec, cello; Juan Pablo Navarro, contrabajo
Ensamble de cuerdas dedicado a interpretar música popular argentina y latinoamericana de compositores contemporáneos. Propone una mirada de excelencia artística abarcando distintos géneros como el tango, el folklore y la música rioplatense, entre otros. Explorando todos los recursos musicales y técnicos que un ensamble de cuerdas posee.
El Ensamble está compuesto por prestigiosxs instrumentistas locales. Muchxs de ellxs, integrantes de las más importantes orquestas del país, como la Orquesta Sinfónica Nacional, las Orquestas Filarmónica y Estable del Teatro Colón y la Orquesta Estable del Teatro Argentino de La Plata. Sus miembrxs actuales son:
El octeto se dedica a interpretar música popular, de la mano de grandes arregladores y compositores actuales tales como Guillermo Klein, Diego Schissi, Juan Pablo Navarro, Juan Quintero, Matías Arriazu, entre otrxs; ofreciendo de esta manera un enfoque alternativo y de calidad sobre distintos géneros populares latinoamericanos.
Sus presentaciones en la reapertura del Complejo Teatro San Martín y en Café Vinilo junto a Juan Quintero y Nadia Larcher tuvieron gran repercusión. Asimismo SurdelSur ha realizado conciertos en el salón Dorado del Teatro Colón, Centro Cultural Haroldo Conti y Usina del Arte.
ENLACES: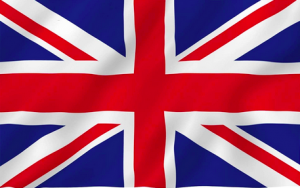 SURDELSUR EMNSEMBLE
Guillermo Rubino, violin, orchestral direction; Natalia Cabello, violin; Sara Tubbia Ryan, violin; Elizabeth Ridolfi, violin; Carla Regio, viola; Tomás Báez Domínguez, cello; Paula Pomenariec, cello; Juan Pablo Navarro, double bass
String ensemble dedicated to interpreting popular Argentine and Latin American music by contemporary composers. It proposes a look of artistic excellence covering different genres such as tango, folklore and music from the River Plate, among others. Exploring all the musical and technical resources that a string ensemble possesses.
The Ensemble is made up of prestigious local instrumentalists. Many of them, members of the most important orchestras in the country, such as the National Symphony Orchestra, the Philharmonic and Stable Orchestras of the Teatro Colón and the Stable Orchestra of the Teatro Argentino de La Plata. Its current members are:
The octet is dedicated to interpreting popular music, by the hand of great current arrangers and composers such as Guillermo Klein, Diego Schissi, Juan Pablo Navarro, Juan Quintero, Matías Arriazu, among others; thus offering an alternative and quality approach to different popular Latin American genres.
His presentations at the reopening of the San Martín Theater Complex and at Café Vinilo together with Juan Quintero and Nadia Larcher had a great impact. SurdelSur has also held concerts in the Golden Hall of the Teatro Colón, the Haroldo Conti Cultural Center and Usina del Arte.
LINKS: